PrintIsagenix for Pregnant and Breastfeeding Moms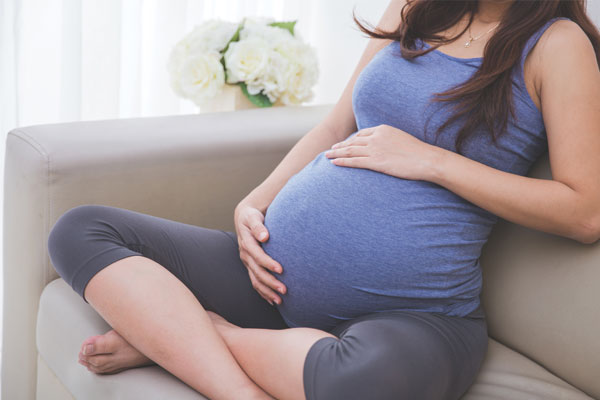 By Andrea Frank Henkart, MA, CNC
There's never a better time to start improving your eating habits than when you are planning a pregnancy, already pregnant, or breastfeeding. Good nutrition is important for your baby, and it's best for both mom and dad to have a healthy, nutritious diet before deciding to start a family. The choices you make and what you eat every day that you are pregnant have a profound influence on positive fetal and maternal outcomes.
This is not the time to diet or cleanse your body. Most pregnant and lactating women need, on average, an additional 300 calories each day to support the growth of the baby and ensure healthy milk production (1). But not all calories are created equal. In order to consume and absorb the amount of nutrients required for pregnancy, it's important to eat as many nutrient-dense foods as possible such as leafy green vegetables, food rich in fiber, whole grains, and lean protein. All the nourishment your developing baby needs comes from your body, either through the food you eat or the supplements you take. You and your growing family need food packed with nutrients, not just "empty calories" like those found in fast or fried food, soft drinks, and candy.
It's also important for a woman to discuss and monitor her weight and nutritional needs with her midwife or doctor throughout the pregnancy. Good nutrition is directly linked to a higher chance of a normal birth weight, improving fetal brain development, and reducing the risk of many birth defects (2). Important steps to a healthy pregnancy and postpartum experience include eating a balanced diet, gaining the right amount of weight, enjoying regular physical activity, taking a vitamin and mineral supplement, and avoiding alcohol, tobacco, caffeine, and other potentially harmful substances.
For busy moms and families, Isagenix has convenient, easy-to-use solutions that may help simplify your life. The safe, high-quality, nutritional products are infused with essential vitamins, botanicals, and other natural ingredients that may benefit busy moms. Isagenix conforms to Current Good Manufacturing Practices (cGMPs) and the specific rules and regulations of the Food and Drug Administration (3). With your healthcare practitioner's consideration and approval, you may use many of the Isagenix products while pregnant or breastfeeding.
After pregnancy, and once you have weaned your baby, new moms may benefit from using all of the Isagenix products to release unwanted baby weight and regain energy. Don't pressure yourself into snapping back to your prepregnancy body too quickly. It's possible to regain your old muscle tone, or even develop tone you never had before, no matter how old you are, but it takes time (4). A complete Isagenix System, plus a healthy diet including proteins, fruits, and vegetables will help once you are ready to release that extra baby weight and increase your energy.
The following list of Isagenix products may be incorporated into a pregnant or breastfeeding mom's diet. Please check with your healthcare provider before using any products or modifying your diet and ensure your healthcare provider is monitoring your progress.
IsaLean® Shakes, IsaPro®, IsaLean Shake Dairy-Free, IsaLean Bar, IsaLean Bar Dairy-Free
Pregnant women need an increase in calories, vitamins, minerals, protein, amino acids, trace elements, fiber, and enzymes. Pairing the nutrients in an Isagenix IsaLean Shake or IsaLean Bar with your regular meals is one way to help ensure you are getting calories and nutrients for you and your developing baby. Although these products are designed for controlling calories and for replacing meals, these products should never be used as meal replacements or for weight loss during pregnancy.
Fiber Snacks™, Whey Thins™, Slim Cakes®, Isagenix Snacks™
These delicious guilt-free indulgences help to satisfy cravings and provide your body with dietary fiber and/or protein. These are nutritious, easy, grab-and-go alternatives to typical unhealthy snacks. They can also be used to complement a nutritious diet.
Mars Venus Wellness Solution™
The three-part Mars Venus Wellness System includes a nutritional shake, a lemon drink full of prebiotics, and a mineral supplement that may also be beneficial. Consult with your healthcare practitioner before starting this system, and ask your healthcare practitioner to monitor you while you use this complete system.
AMPED™ Hydrate
This drink powder contains electrolytes, nutrients, and vitamins A, C, and B-complex. It is a great source of fuel without caffeine or stimulants. It makes great popsicles or ice chips too.
FiberPro™
Adds 5 grams of flavorless, easily dissolved fiber and prebiotics to support your gut. Additional fiber may be helpful for regularity and digestion, especially while pregnant.
Isamune With Zinc®
With immune-supporting ingredients like zinc, Echinacea, and hormone-free USDA dairy-certified bovine colostrum, this spray is convenient for the entire family and tastes great.
Multi-Enzyme Complex™
This broad-spectrum digestive enzyme product helps to support your body's ability to digest and absorb nutrients from food and supplements while easing common digestive problems such as gas, bloating, indigestion, and heartburn.†
Isagenix Fruits
Isagenix Fruits™ is a great source of phytonutrients, with 1 gram of sugar per serving. This fruit-filled powder contains ingredients from over 30 premium fruits and complements your daily intake of fruits and vegetables.
C-Lyte®
Energizing vitamin C combined with citrus bioflavonoids and quercetin help maintain overall health and provide immune support.† Vitamin C supports collagen synthesis for maintaining healthy blood vessels, joints, and skin. One capsule of C-Lyte contains 520 mg of nonacidic, buffered vitamin C, which is equivalent to drinking more than five cups of orange juice.
IsaKids® Essentials
Contains 100 percent of the recommended daily amount of 16 essential vitamins and minerals that promote healthy development of cartilage, bones, and teeth that kids need.† (Complete Essentials™ or IsaKids Essentials should not replace a prenatal supplement recommended by your doctor. Check with your doctor to see if you need an additional prenatal supplement.)
IsaOmega™
Vital in the last trimester when the baby takes all that it needs from your body to properly develop, this fish oil is second to none. It is sourced from small fish in deep, unpolluted waters and then distilled to produce concentrated sources of DHA and EPA omega-3 essential fatty acids. Each batch is thoroughly tested to ensure it's free of heavy metals (arsenic, lead, mercury, cadmium, and iron), PCBs, and dioxins.
Immune Shake Booster
Immune Shake Booster is a blend of science-supported ingredients that help prime, strengthen, and balance the immune system for better overall health. Immune Shake Booster blends easily into any Isagenix shake with a pleasant neutral taste without any artificial colors, flavors, or sweeteners.
Isagenix Pain Relief™ Cream
Combining natural menthol and methyl salicylate, Isagenix Pain Relief Cream provides cooling and immediate relief followed by deep heat that helps relax sore, tense muscles.
Rejuvity® Skincare System
This seven-step skincare system is scientifically formulated to invigorate your skin with the ultimate experience in hydration, illumination, and rejuvenation. Rejuvity keeps your skin healthy and glowing throughout your childbearing years.
What's on the "Not Recommended" list while pregnant or breastfeeding?
Cleanse for Life®
Intermittent fasting and deep cleansing are not recommended, because pregnant and nursing mothers need regular intake of sufficient calories to ensure a healthy baby and sufficient milk production. Many herbs are also not well studied in pregnant or breastfeeding women, or not considered safe during pregnancy, so be very mindful of what you are ingesting during this time.
Additional Isagenix products that contain herbal ingredients not recommended during this time include:
Ionix® Supreme
IsaDelight®
Natural Accelerator™
Brain and Sleep Support System
CytoActives™
IsaGenesis®
e+™
Isagenix Greens
Heart Shake Booster 
Isagenix products are not intended to treat, cure, or prevent any disease. The products supply the body with many of the nutrients, minerals and vitamins it needs. They are safe and very cost effective; simply transfer some of the grocery dollars that you already spend each month to purchase Isagenix products.
Growing a human being inside your body is a very special and sacred time, yet if you are crunched for time and hungry, it may be tempting to raid the pantry or grab some fast food. Use a little creativity to make sure you have nutritious alternatives on hand at all times, like fresh fruits and vegetables, hard-boiled eggs, an Isagenix IsaLean Shake, or other Isagenix products . If you do reach for an occasional cookie instead of a piece of fresh fruit, no need to feel guilty, just focus on eating a good variety of nutritious foods to keep both you and your baby healthy and your energy levels up so you can be the best mom you can be.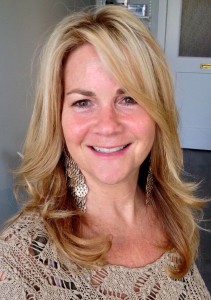 About Andrea Frank Henkart
Andrea Frank Henkart, MA, CNC, is an internationally recognized authority on family health. She has two teaching credentials from UCLA, a master's degree in family psychology, and has over 35 years of experience as a certified nutritional counselor.  She is the author of nine books, including two bestsellers: "Cool Communication: From Conflict to Cooperation for Parents and Kids," which is co-written with her daughter, Journey, and endorsed by Oprah, Deepak Chopra, and Stephen Covey; and "Isagenix for Healthy Moms and Kids." Andrea has been featured on hundreds of radio and television shows internationally, including "The Oprah Winfrey Show." She is fondly known in Isagenix as the "Resident Family Expert." The proud mother of two adult children, Andrea is passionate about helping families create health and harmony at home.
References
National Institute of Health, Dept. of Healthy and Human Services Office on Women's Health. Bethesda, MD. 2016. www.nlm.nih.gov
Division of Birth Defects and Development Disabilities, NCBDDD, Centers for Disease Control and Prevention. Atlanta, GA. 2015
Isagenix Help Center, 2016. https://www.isagenix.com/help-center/product-information/are-your-products-fda-approved
Crawford L, and Senyak S. The New Mom Body Survey: 700 Women Tell It Like It Is. BabyCenter, LLC. San Francisco, CA. 2014
Henkart, A.F. Isagenix for Healthy Moms and Kids. Sound Concepts, UT. 2011
†These statements have not been evaluated by the Food and Drug Administration. These products are not intended to diagnose, treat, cure, or prevent any disease.