The Isagenix commitment to scientific research that adds to the understanding of the relationship between diet, nutrition, and health is one of the factors that sets the company apart.
By partnering with well-respected universities and laboratories in funding and conducting clinical studies, Isagenix is contributing to evidence-based nutrition research while also providing clinical substantiation for Isagenix systems for healthy weight loss and healthy living.
Since its inception, Isagenix has led with science-backed products, and now will continue to put Isagenix products to the test in discovering how they can benefit health. For a look at some of the research Isagenix has funded, visit this page regularly as new scientific studies and papers will be posted as they are published.
(Click images to see the peer-reviewed publications)
Weight Loss: 
Weight loss Study at University of Illinois at Chicago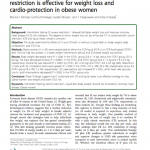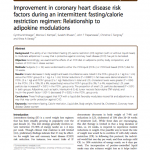 Long-Term Weight Loss Study at Skidmore College 
Summary of toxin study results.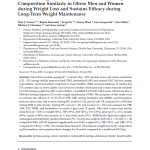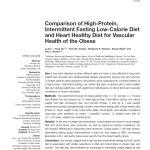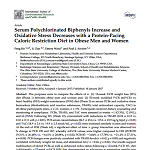 Energy & Performance:
Women's Performance Study at Skidmore College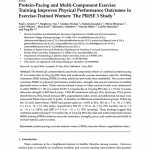 Men's Performance Study at Skidmore College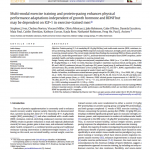 Healthy Aging: 
Product B IsaGenesis Study at Arizona State University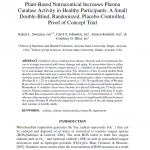 References:
Klempel MC, Kroeger, CM, Bhutani S et al. Intermittent fasting combined with calorie restriction is effective for weight loss and cardio-protection in obese women. Nutr J 2012 11:98. doi: 10.1186/1475-2891-11-98.
Kroeger CM, Klempel MC, Bhutani S et al. Improvement in coronary heart disease risk factors during an intermittent fasting/calorie restriction regimen: Relationship to adipokine modulations. Nutr Metab 2012;9:98. doi: doi: 10.1186/1743-7075-9-98
Arciero PJ, Edmonds R, He F, Ward E, Gumpricht E, Mohr A, Ormsbee MJ, Astrup A.  Protein-pacing caloric-restriction enhances body composition similarly in obese men and women during weight Loss and sustains efficacy during long-term weight maintenance. Nutrients 2016, 8(8), 476; doi: 10.3390/nu8080476
Li Z, He F, Tinsley G et al. Comparison of high-protein, intermittent-fasting low-calorie diet and heart healthy diet for vascular health of the obese Front. Physiol. 7:350. doi: 10.3389/fphys.2016.00350
Arciero PJ, Ives SJ, Norton C, Escudero D, Minicucci O, O'Brien G, Paul M, Ormsbee MJ, Miller V, Sheridan C, He F. Protein-pacing and multi-component exercise training improved physical performance outcomes in exercise-trained women: PRISE 3 study. Nutrients 2016, 8(6), 332; doi:10.3390/nu8060332
Ives SJ, Norton C, Miller V, Minicucci O, Robinson J, O'Brien G, Escudero D, Paul M, Sheridan C, Curran K, Rose K, Robinson N, He F & Arciero PJ. Multi-modal exercise training and protein-pacing enhances physical performance adaptations independent of growth hormone and BDNF but may be dependent on IGF-1 in exercise-trained men. Growth Horm IGF Res. 2016 Oct 24. doi: 10.1016/j.ghir.2016.10.002
Sweazea KL, Johnston CS, Knurick J, Bliss CD. Plant-based nutraceutical increases plasma catalase activity in healthy participants: A small double-blind, randomized, placebo-controlled, proof of concept trial. J Diet Suppl. 2016;0,0:1-14. doi: 10.1080/19390211.2016.1207742