PrintSugar Explained: Learn the Essentials of This Ingredient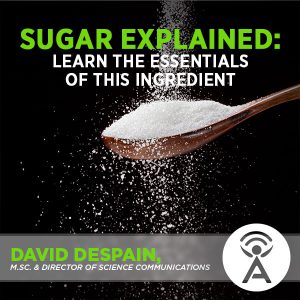 Trainer: David Despain, M.Sc., Director of Science Communications
Don't be afraid of sugar—be smart about it. David Despain, M.Sc., Director of Science Communications explains how our bodies use sugar and the benefits it provides. David discusses the types of sugar you'll find in Isagenix nutrient-dense, low-glycemic products. Learn how small amounts of sugar benefit daily functioning and athletic performance, and how using an Isagenix System can greatly optimize your daily sugar intake.
Check out these sites to learn more about how sugar is used in Isagenix Products, and how to cut your unnecessary sugar intake.
For more podcasts visit IsagenixPodcast.com.